TheraBreath
Want to know more? TheraBreath has caught your attention this time around, has it? Well, then, no need to worry because we're going to give you an inside scoop on it --- coverage some aspects you may have already known but also a few you may not even have thought about.
First of all, for all those quite curious, let me pique your interest just a bit: TheraBreath is a modern oral rinse that mainly promises to fight oral germs and bad breaths for even up to 24 hours after its use. That's its main goal and promise. And thousands of U.S. consumers have already added it to their favorites list; it is, as a matter of fact, an ever - growing seller all on its own.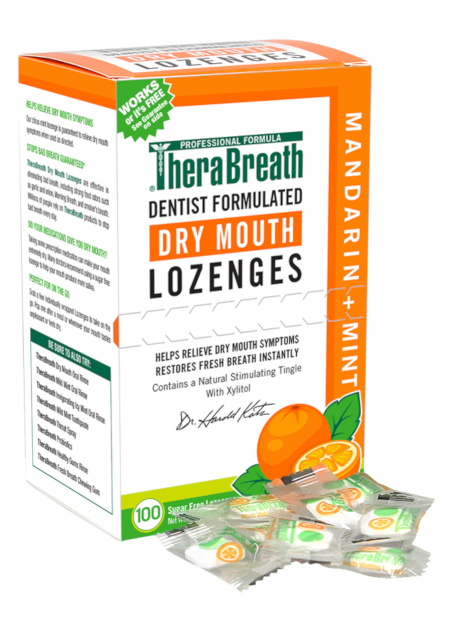 TheraBreath - Interesting Product
First of all, it bears heavy mention that this product is not less than 100 % professionally approved and recommended. By who? By none other than the ADA itself, which stands for the American Dental Association. And any product that is ADA accepted is worth mentioning as such.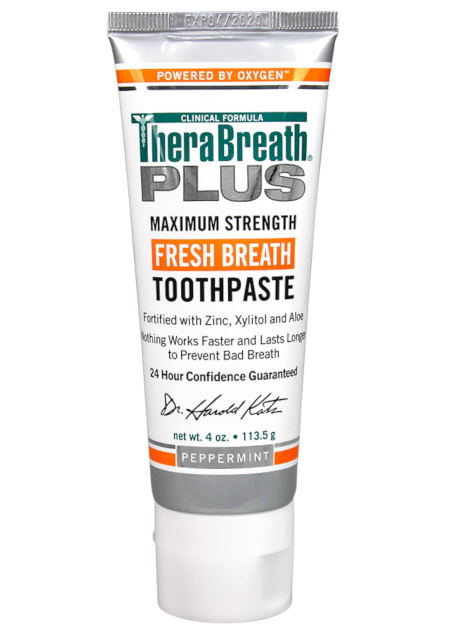 The ADA label just further proves that this is a product which has undergo rigorous testing by numerous standards and has passed. Quality control, safety and ingredient compliance, and more has been initially assessed. And the ADA, much like the US FDA (or U.S. Food and Drug Administration) is quite stringent, in every respect, on what it permits and does not permit. So consider this product's approval a massive, milestone achievement as its manufacturers already have. And moving on…..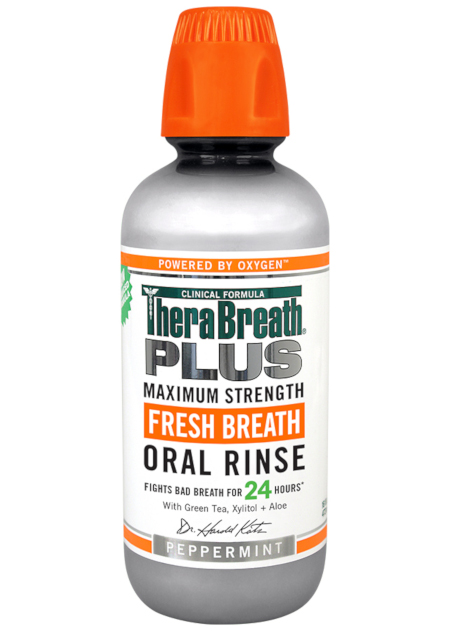 Did you know that this product is also dentist formulated, meaning it comes from the very hands of a professional and bears a striking resemblance, for instance, to a pharmaceutical product you can pick up right off the shelf --- one made and recommended by no less than an expert in his field? It's true, and furthermore, it's got no artificial coloring or flavoring, alcohol of any form or even burning or stinging after effects. How cool is that? So you get more than with you pay for, which in terms of price, is not much more than typically $14 - $15, give or take. That's a deal made for you, friends…..
Certifications and More
Plus, this product has been 100 % certified as entirely Gluten - Free, and this certification was given by the GiG or Gluten Intolerance Group. Also, the Certificate ID: #61822, granted on May 2nd of this year alone, still holds valid until the 31st of this month. The AVA or American Vegetarian Association has also fully certified the product as Vegan; moreover, the validation has taken effect from 3/1/18 - 12/31/18 and plans to be renewed very, very soon.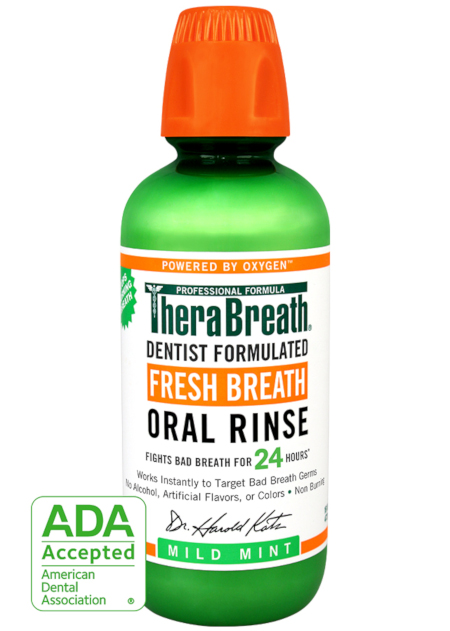 Another proud certification that this special oral rinse offers is that of Kosher, given by the KSA or Kosher Supervision of America on 5/10/18. It will run until the year's end, as well, with plans for immediate re-assessment and renewal. Also, bear in mind that this product proudly displays its stars and stripes --- in other words, it was proudly made in the USA, and a purchase of it will be good for its economy, which needs it at the moment. Let's support our country, like good citizens that we are, in every way we can and start by making a purchase!
Also, stinking breath, garlic breath and morning breath are the three main assailants that this product promises to kill off, and it does so. It accounts for oral sensitivity needs, too, such as people who have more sensitive areas. The product is non - invasive and will gently wash away the internal impurities the mouth holds. Faithfully use it once per day and once at night, ideally before starting your day and before going to bed.
Two main ingredients, Mild Mint and Invigorating Icy Mint, comprise the product. But these two, as we will now see, hold numerous sub - ingredients of their own. Let's check them out:
Mild Mint (Following ingredients in order exactly as listed on product labeling) - Water, PEG-40 hydrogenated castor oil, sodium chlorite, tetrasodium EDTA, sodium benzoate, sodium bicarbonate, mentha piperita oil, sodium hydroxide
2.) Invigorating Icy Mint (Following ingredients in order exactly as listed on product labeling) - Water, glycerin, PEG-40 hydrogenated castor oil, citric acid, sodium hydroxide, mentha piperita oil, menthol, sodium chlorite, citrus lemon peel oil, sodium benzoate, sucralose, xylitol, sodium bicarbonate
Here's a few product label warnings that you do need to keep in mind. They are repeated here for stressed emphasis as countless consumers are not typically prone to read their labels.Yet it's worth mentioning for your own safety and satisfaction overall…..
First of all, keep this product far away from the reach of children at all times. If you happen to spill it on any fabric, be sure to wash it out as soon as you can. And last but certainly not least, this product, in particular, has been properly sealed with protective packaging in its initial laboratory processing phase. But if it so happens to be missing its seal, as such, then do not use it --- return it to the seller and explain the situation; never take a risk on a possibly opened item.
TheraBreath - Final Thoughts
That's TheraBreath for you, in a nutshell. Like? Dislike? Need to give it a try in order to see? Well, it's all you now --- you make the buyer's choice here!
I suppose it doesn't hurt to buy one in quantity, to start out with. Get a good feel for it and see what you think. If it's a "hard no" for you, then just return or replace.
In case you want to learn more about TheraBreath: TheraBreath Official Website