Hello Toothpaste Charcoal Whitening
Hello has created a special whitening toothpaste using activated charcoal. They aren't the only ones to produce such a product but they do have something special here. This isn't the most common way of whitening teeth. It is a great option if you want something that doesn't use a lot of harsh chemicals.
Watch the video here or keep scrolling to read our article and learn more!
Does It Work?
Yes but it takes longer than one day. It won't completely whiten your teeth after brushing just once. It is an effective teeth whitener but it isn't magic. You will need to use it on a daily basis for a while.
As you can see from the video above and from the pictures, it doesn't immediately work. We will post an update when we know how long it takes to work.
Fluoride Free
It is fluoride free which is nice. To be fair this could be seen as either a positive or a negative thing depending on your needs and depending on your views regarding fluoride. It is known to be toxic. This is an established fact that isn't disputed. So long as you don't swallow your tooth paste, this generally isn't considered to be an issue. Just make sure that you don't accidentally swallow any. We are unclear as to whether or not trace amounts are still ingested and whether or not these have any effect at all.
Those who do want fluoride may feel like they are missing out with this particular toothpaste. Fluoride does provide a fair amount of value. It strengthens the enamel on your teeth. It does this through a process of tooth remineralisation. It is really excellent for your teeth.
Features
It does all of the normal stuff you would expect beyond just whitening your teeth. It cleans your teeth, freshens breath, and helps to fight cavities. It has an excellent minty flavor. It is also supposed to have a coconut oil flavor. I can't actually pick out the coconut oil flavor but I can definitely taste the mint. No surprise there. I would have been surprised if I actually could taste anything other than mint.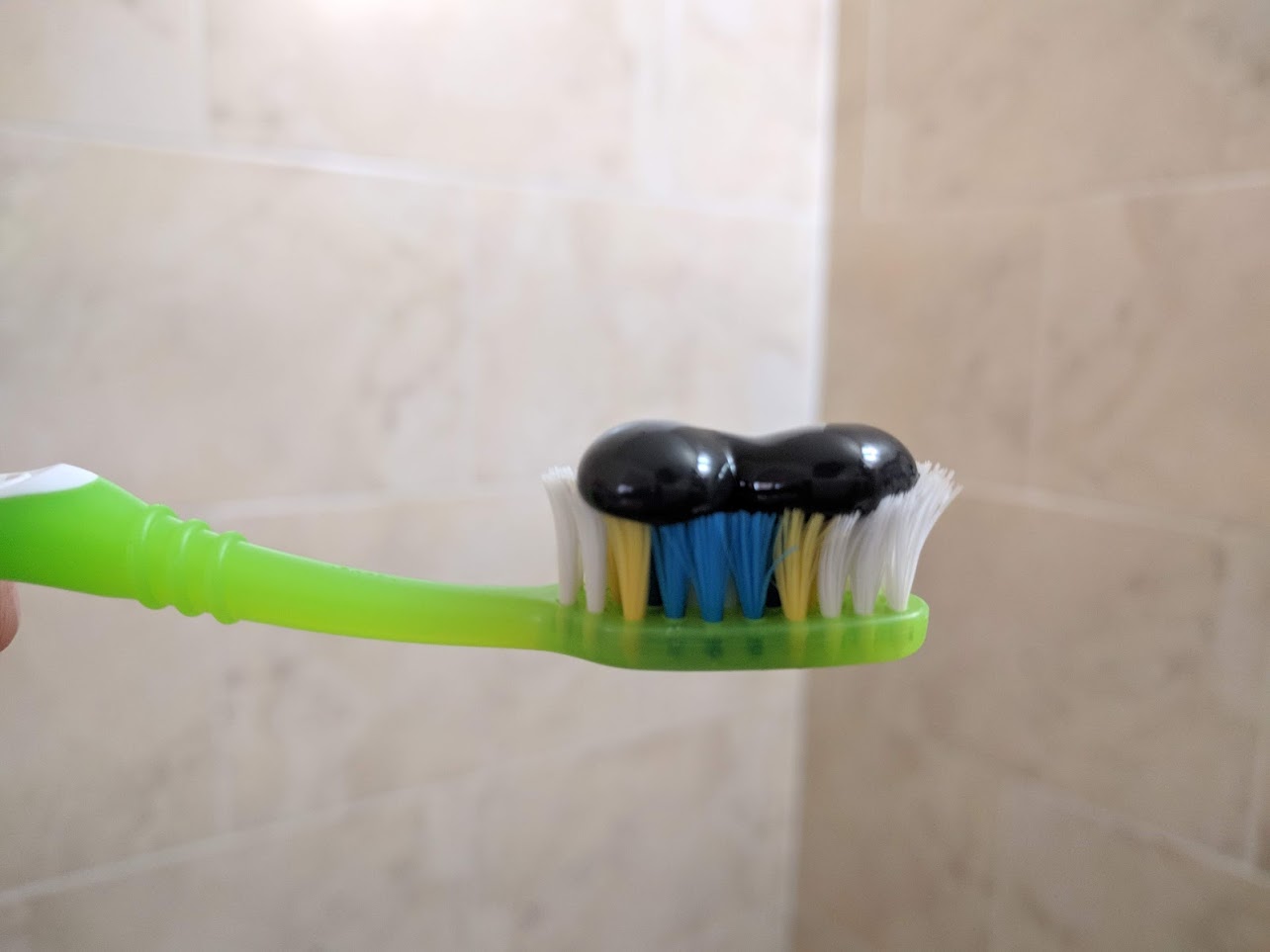 How Does It Make Me Feel
This is actually a really neat toothpaste. It is fun to use regardless of whether or not it even works ( it does ). It is just plain fun to brush with it. It is kind of a novel thing watching your teeth get all covered in dark black paste. It has made me realize that adults can have fun brushing their teeth too.
Hello's charcoal whitening toothpaste is a great all around paste as well. It does all the standard stuff that it is supposed to while still trying to avoid harsh ingredients. It tastes good and makes a solid choice even if your teeth already are white.