The Dirt Toothpaste and Toothpowder
"Dirt" is in style: Google search, anyone? The average person who searches for "the dirt toothpaste" or "the dirt tooth powder" in Google can find a few things, the first being a literal TON of high ratings by online reviewers, primarily coming from Amazon --- where one may order the product for himself at a more than reasonable rate. It's a start. But also, if you peek just a little bit closer, you may also come to find that the brand itself, "Dirt", is making gigantic waves all across social media, and that must be for a reason ---- it's managed to provide an effective lineup of dental products that deliver. And a milestone like this will only snowball with greater effect, growing in both speed and power at the same time; friends tell their friends, who, in turn, tell their friends. And the movement begins……
Also, notice how nearly every single one of these reviews is only positive in nature, standing at a solid 4.5 stars or greater? You guessed it. That is also for a very good reason…..
It seems the masses cannot lie, and this time, they have noted ---- among their top praises ---- a toothpaste and tooth powder which both smell great and taste glorious, and that's perhaps even an understatement of mass sum proportions. But we think you get the meaning here. They both work better than originally expected!
What's "the dirt" on The Dirt?
Tell us about this amazing brand and its unique lineup of toothpaste and tooth powder…..
the-dirt-toothpowder.jpg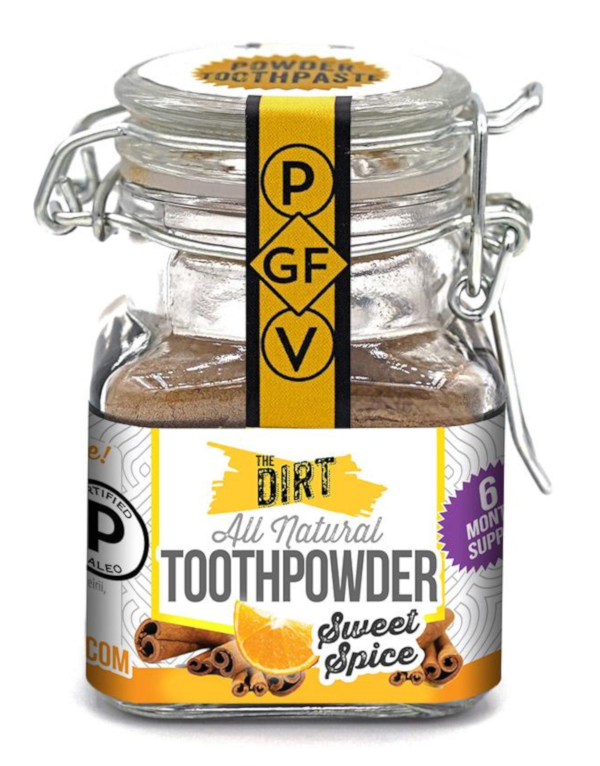 Well, since you asked, let's dive right in --- first off, the Dirt is multi-distinctive in so many ways of its own. You might wonder, "What makes each toothpaste product unique, and what ingredients does each product include?" Well, Dirt offers Coconut Oil Toothpaste, firstly, which comes in three flavors and two sizes, giving you more to choose from. Secondly, for powder, Dirt offers two flavors and three sizes.
The Dirt Toothpaste Details
We'll get into this with a bit more 'copious' detail. But for now, know that they're worth their cost upfront, ROI and all. You can also mention how you feel about each product after you try it, in the comments section of this blog just below; know that you'll likely be hooked. I certainly am. Let's have a look at why…...
The Dirt Toothpaste Ingredients
Let's start with the ingredients here, something you cannot miss! They are 100% organic and good for your teeth as such. They're listed as follows:
Extra-Fine Bentonite Clay
MCT/Fractionated Coconut Oil (with Caprylic/Capric Triglycerides)
Organically-Extracted, Fully Hexane-Free Stevia (aka Stevia Rebaudiana)
High-Grade, Sustainable Beeswax
Essential Oils (Mint, Cacao, Rose, Cinnamon)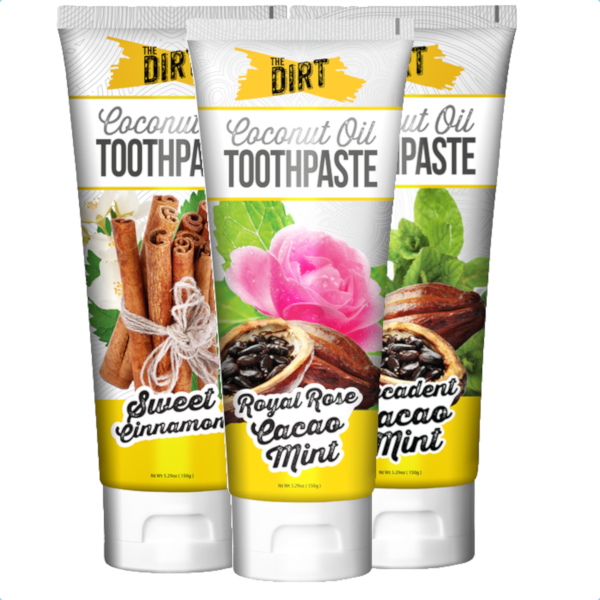 All three flavors are free of fluoride in its entirety, not to mention they're non-GMO derived and also contain no gluten, corn or soy of any kind. The non-GMO Xylitol ingredient within them also makes sure that they taste great all on their own --- naturally! But there's more….
This amazing toothpaste of Coconut Oil comes in three subcategory flavors of its own, which are Cacao Mint, Sweet Cinnamon, and Rose Cacao Mint. Now, let's break it down even further, starting with the 'traditional' Cacao Mint and its unique appeal to the senses. It mainly uses mint and chocolate and is the basic flavor of the three, the one most consumed as well.
Back it up with the Sweet Cinnamon if you're feeling a little 'sweet tooth craving' coming on, and you've got a recipe for a good time. This one, in your mouth, feels decently spicy but not too much, and resembles the feel of popping sweet cinnamon gum in your mouth. Remember the feeling?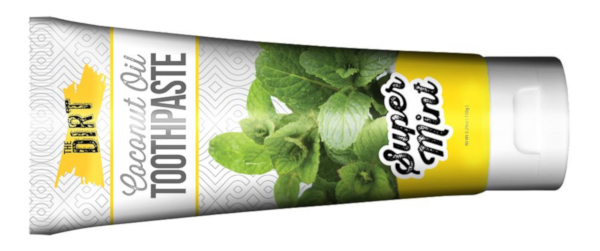 Last but certainly not least on the list, we come to the Rose Cacao Mint flavor, which offers a paralleled balance of chocolatey mint with a hint of sweet garden rose. Want to have a jubilous wedding celebration inside your mouth? Then this is your flavor.
With any toothpaste, choose from a small tube of 72g or a larger one of 188g, respectively. Or get both sizes, just to be safe. Travel light or go heavyweight. Can't hurt to mix it up.
The Dirt Tooth Powder
Try your hand at the sensational tooth-brushing powder made of trace minerals and some of the best nutmeg, essential oils, natural baking soda, myrrh, cinnamon, extra-fine bentonite clay, hexane-free stevia, tea extracts and more. Like with the toothpaste, you'll find that the tooth powder is equally freed of GMOs, fluoride, gluten, corn, soy and other modern deadly assassins that threaten our foods, drinks, and cleaning products. Here's a powder you can rely on and likewise feel naturally great about!
Furthermore, the Sweet Spice flavor, the first and most purchased of the two, provides an elegant sense of blended orange, cardamom and cinnamon that will even make any Coca Cola lover "go hog wild" as they say! It resembles the modern soda but without all the unhealthy ingredients and aftertastes. In fact, after using the tooth powder, you'll note a refreshing feel that'll linger for hours…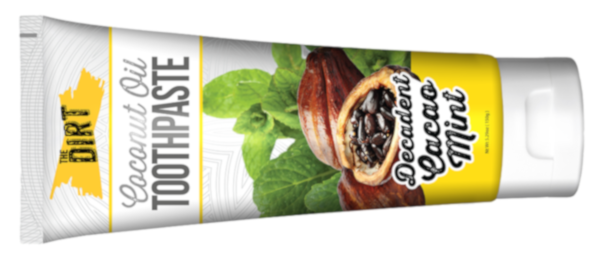 As for the second flavor, our Super Mint, get ready for a treat ---- this one delivers the "awesomeness" and so much more. It is dentist approved and SLS free. And it gets to work right away with nothing but a quick, gentle brush. It's sure to remind peppermint lovers of the very reason for their loyalty!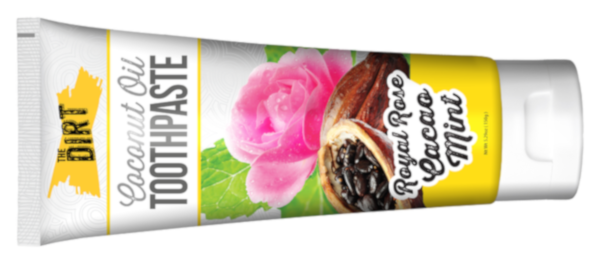 Get your powder in a 10g travel glass tub, 25g plastic tub, or 51g glass jar. Or get one of each. It's up to you.
Final thoughts
So as we mentioned earlier, it all boils down to your preferences and needs within a fabulous dental product. What are you looking for in the first place, friend? Start there.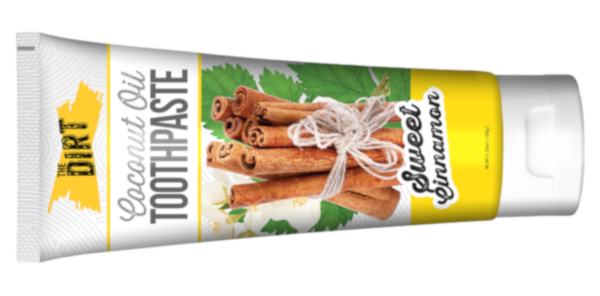 If it's a quality product made by a solid brand, that offers natural, GMO-free cleaning with a smooth 'afterfeel', then our toothpastes and tooth powders might be just what you're looking for. It can't hurt to try. And did we mention ---- if you subscribe online today, you can save 10% off your purchase?